Zu Ihrer Sicherheit und der weiteren Eindämmung des Coronavirus finden alle Veranstaltungen unter Einhaltung der gesetzlichen Vorschriften statt. Bitte beachten Sie die Hygienemaßnahmen vor Ort.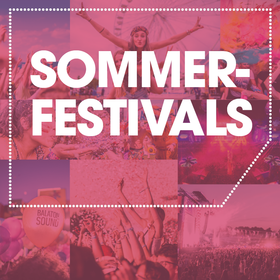 Rescheduled
Previous date:
Holi Festival of Colours 2022 - Holi Festival of Colours Frankfurt-Offenbach
Stadion am Bieberer Berg
Waldemar-Klein-Platz 1
63071
Offenbach
Tickets from €19.99 *
Concession price available
Event organiser:
Holi Concept GmbH, Am Comeniusplatz 1, 10243 Berlin, Deutschland
Event info
Werdet Fan der Facebook-Fanpage - dort gibt es täglich aktuelle News und Infos rund um euer Holi Festival Of Colours. Unter Bilder und Videos könnt ihr euch anschauen, wie unsere vergangenen Holi Festivals aussahen.

Außerdem gibt es wieder großartige Pakete. Die Artikel bekommt ihr direkt auf dem Festivalgelände:


Colour Package:
Festival Ticket, 5 Farbbeutel

Fan Package:
Festival Ticket, 5 Farbbeutel, Holi-Merch T-Shirt

5 Freunde Ticket:
5 Festival Tickets zum Preis von 4!

Festival VIP Ticket
Festival Ticket
inkl. 5 Farbbeutel
Begrüßungssekt
VIP Area Zugang
Event location
Stadion am Bieberer Berg
Waldemar-Klein-Platz 1
63071 Offenbach
Germany
Plan route
Das Stadion am Bieberer Berg in Offenbach am Main ist das Heimstadion der Kickers Offenbach. Doch nicht nur der Profifußball findet seinen Weg in das Stadion, auch diverse Großveranstaltungen sorgen hier für eine Menge Spaß und Unterhaltung. Dazu können Teile des Stadions sogar für private oder geschäftliche Events gemietet werden.

Wo früher das Stadion am Bieberer Berg stand, thront heute das neue Stadion. Es wurde nach dem Abriss des Vorgängerbaus an der gleichen Selle errichtet und 2012 eröffnet. Die Kapazität von 20.500 Plätzen verteilt sich auf 10.300 Sitz- und 10.200 Stehplätze. Die Gegengerade des Stadions ist aber nur mit Stehplätzen versehen und stellt somit eine Besonderheit dar.

Das Stadion am Bieberer Berg ist gut mit dem Auto zu erreichen. Autofahrern stehen ausreichend Parkmöglichkeiten direkt vor Ort zur Verfügung. Wer mit dem Zug reist, kommt innerhalb von 15 Gehminuten ans Stadion oder nutzt die Bushaltestelle, die nur wenige Meter von der Spielstätte entfernt liegt.